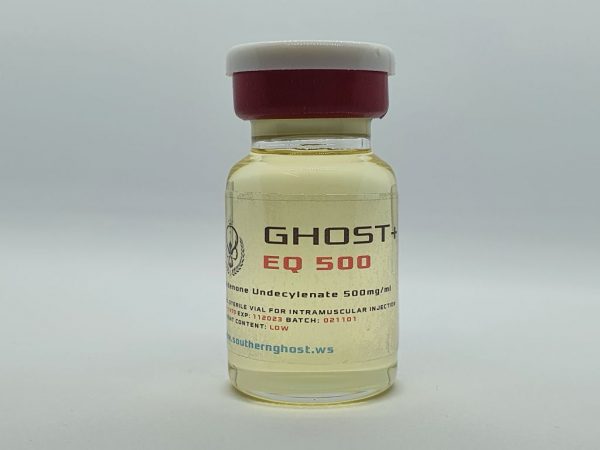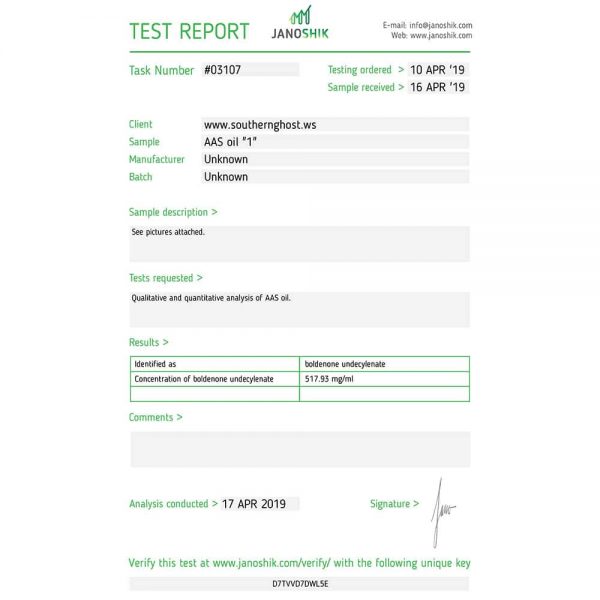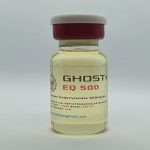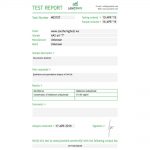 Boldenone (Equipoise) 500
£36
Using our signature ultra thin pharmaceutical grade carbon 10 and carbon 8 fractionated medium chain triglycerides as a choice of carrier, not only provides superior compound stability but also resistance to oxidation and therefore protected from degradation. So thin it is capable to pass through 27g needles.
All products are filtered through high performance 0.2um filtration, providing a crystal clear product. Then prepared under laminar flow hepa filter air hoods, creating a sterile area to work under. Thus creating an ultra high quality product to the end user.
Description
10ml Vial.
Boldenone undecylenate is a derivative of testosterone with similar androgenic activity and higher mytrophic activity. Boldenone undecylenate does not convert into estrogens and does not have estrogen-related side effects. Instead, boldenone undecylenate is converted by 5-alpha-reductase into dihydroboldenone and some of it's androgenic effect mediated by dihydroboldenone.
Boldenone undecylenate increases overall body metabolism rate and increases appetite. Increase in lean body mass and low side effects make this anabolic/androgenic steroid (AAS) a good therapeutic choice for age-related non-genomic muscle degenerative diseases like sarcopenia. The undecylenate ester extends half-life of boldenone in circulation, which, depending on dose, is approximately seven days.
Equipoise was in fact developed in 1949, even before Dianabol (Methandrostenolone), making Equipoise technically the very first synthetic derivative of Testosterone even before Dianabol was ever thought of. Furthermore, Dianabol itself is actually Equipoise (Boldenone) with a methyl group attached to its 17-beta hydroxyl group on the steroid chemical structure (also known as C17-alpha alkylation) in order to allow it to become orally bio-available in the body. Technically, Dianabol (Methandrostenolone) is actually C17-alpha alkylated Equipoise. It would have been considered an oral form of Equipoise but the methylation at the 17th carbon atom changed enough of the properties of the compound that it was considered a totally different anabolic steroid analogue, and named Methandrostenolone (Dianabol). If pictures of the chemical structures of Equipoise and Dianabol were laid out side by side, one would easily be able to tell the exact same chemical structure between the two, with the exception of the methyl group affixed to the 17th carbon on the Dianabol chemical structure. It is very evident that these two anabolic steroids are essentially the exact same.
Dosing and Administration of Equipoise
Medical Equipoise dosages and guidelines are nonexistent due to the fact that Equipoise is not currently approved for human use as a medicine. Although it was first utilized very briefly during the 1970s as a human grade medicine, this is no longer the case.
In the bodybuilding and athletic circles, beginner Equipoise dosages are generally in the range of 300 – 500 mg per week, followed by 500 – 700mg per week for intermediate dosages. Equipoise dosages are usually very similar to Testosterone, and venturing higher than the intermediate range is extremely rare, especially when the user is utilizing Equipoise alongside other compounds within a cycle, which should normally be the case.
Female anabolic steroid users might find Equipoise a suitable compound due to its considerably lower androgenic capabilities than Testosterone. In this case, females should find it acceptable to use 50 – 75mg per week. However, an issue that may present itself is Equipoise's very long half-life of 14 days, which will undoubtedly manifest as a slow reduction of blood plasma levels. With this comes a slow elimination of the compound from the body, and this can be an issue when/if virilization signs and symptoms appear in female users and prompt discontinuation of the drug is paramount.
Being that its half-life is 14 days, it is ideal to split up the weekly dosage into two administrations spaced evenly throughout the week (for example, 500mg per week administered as 250mg on Monday and 250mg on Thursday).
Equipoise Cycles and Uses
EQ cycles are usually run as mass gaining cycles that always involve the use of at least Testosterone in some form (usually the long esters of Testosterone, in order to match-up with EQ's half-life). This is usually done with either Testosterone Enanthate or Testosterone Cypionate. Equipoise cycles are also normally run for much longer cycle lengths than most other compounds, due to the fact that its longer half-life provides a slower release and peak-time for effects to be seen.
Beginner Equipoise cycles normally involve the use of Testosterone Enanthate (or Cypionate) at around 300 – 500mg per week alongside Equipoise at about 400mg per week. The cycle should be run for a total of 14 weeks. This should provide the user with a considerable amount of mass gains over the long term. Intermediate Equipoise cycles can involve the added use of an oral compound, usually Dianabol (Methandrostenolone) at about 25mg per day. Testosterone Enanthate (or Cypionate) in this case can be reduced to 100mg per week in order to merely maintain normal physiological function, and Equipoise can be run at about 400 – 600mg per week. The Dianabol in this case is run from weeks 1 – 4, and the total cycle length is 12 weeks.
Advanced Equipoise cycles usually do not see the use of EQ at dosages above 600mg per week. Much like the intermediate Equipoise cycles, Testosterone can be run at TRT (Testosterone Replacement Therapy) dosages of around 100mg per week, and an advanced compound can be used alongside everything, such as Trenbolone Enanthate at 400mg per week. Total cycle length would be 12 weeks.